Building an online business that helps us showcase our products and services has become essential in the wake of the pandemic. It is this presence that allows us to enhance our brand image and be able to reach the whole world.
But what do you have to do to build an online business?
Before deciding to create an e-commerce for your business, you should be aware that starting a digital business has a cost, both in terms of financial cost and investment of time and economic resources. However, this shouldn't deter you from digitizing your business for a career, as there are plenty of options to try to tailor eCommerce creation to your needs and characteristics.
Below, I explain everything you should consider before building an online business, the first steps you should take, the best strategies and tools to sell online and the options available to you in starting from the beginning.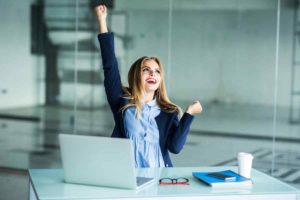 How to start an online business: everything you need to know
First of all, if you are thinking of starting an online business, what should you consider? Basically you have to take into account these four points:
1.Choose an online sales model
You must evaluate which of the following options is best for your business:
Affiliate marketing with platforms like Amazon or ShareASale or Awin to create product recommendation pages.
Create your own online store and become the one who sells your products with your own platform. One option to start with is daigou (shipping goods from the west to Asia), so you don't have a lot of inventory of goods and make the logistics process more manageable.
Use marketplaces to sell your products, like Amazon, Ebay, or Etsy.
2.Create a budget
It is important to develop a budget to assess the feasibility and possible profitability of e-commerce: how much can be invested in e-commerce Capture network traffic? How much can you invest in an online platform? What about logistics and shipping? Here is the link to create a marketing budget template.
For this, you should consider:
If you set up your e-commerce on which platform (for example, Shopify), you will be charged a commission of about 2% per purchase. There are others that do not charge this commission, such as Woocommerce or Prestashop , but require a web designer or developer depending on the customization of the project.
If you sell through a third party like Amazon, you may be charged a 15% to 35% commission depending on the shipping method you use.
It is recommended to invest approximately 10% of annual turnover in marketing activities for continuous growth as long as branding or brand recognition already exists.
These are just some of the points that I want you to consider before embarking on this adventure.
3.Choose the right online store platform
Consider which is the best option based on the type of e-commerce you have in mind, taking into account its features, design customization options, price, plugins, modules or extensions available on the market.
Also, you should assess whether it is open source, how secure and up-to-date the software is, how extensible it is (for example, if it can be integrated with an ERP), or if it can easily support multiple languages, etc.
If you want to know the best tool for your situation. As mentioned above, Prestashop and Woocommerce took the podium as market leaders.
4.Evaluate all relevant features
Before starting an online business, you need to evaluate some key features like:
Payment method
Purchasing process
product categories
Capture and manage leads
Wish list
Filter system
Your e-commerce website is the face of the business, the open door to anyone who might be interested in your products, services, or related topics.
Indeed, it is like a showcase where users can access all the information they need to know more about you, your personal brand (branding). That is why it is so important to have an optimized website that loads quickly and has all the necessary elements to facilitate the purchase process.
How to provide a good browsing experience in our online store?
This is where what we call "User Experience" comes into play, whose goal is for users to feel comfortable while browsing our website or e-commerce, find what they need quickly, feel safe to buy and on a friendly site. higher. In short, ensuring that the user's purchase process on our website is an impeccable experience.
To do this, in addition to having a good CMS, I recommend that you activate:
SSL protocol supported by google
Security certificate of the online store. In "Trusted Stores" they explain the importance of certified stores with quality seals that demand a certain quality requirement but that in turn translates into great confidence in customers.
Link the button to your social network because, yes, you must be there.
Easily display your contact information via phone, email, chatbot, and more.
Transparent return and shipping policies.
Access your privacy policy and data processing and use of cookies in accordance with the current RGPD.
Recommendations of other products related to what you are seeing.
Very detailed product descriptions to help you rank in Google SERPs.